FUNNELGRAPH
FIND WHERE YOU LOSE CUSTOMERS
Funnels are powerful!
... but building funnels in Google Analytics can be annoying. We are here to show you a better way!
Customer journey, sales and marketing funnel, visualize the path users are taking quickly and easily by using FunnelGraph in Data Studio. Find drop-offs quickly, maximize your conversion rate, get a simple way to identify the leaking point in your process.
FunnelGraph uses the data from your Google Analytics to build segments in realtime and show the results in powerful and dynamic funnel visualization.
No expiration date
Funnel with up to 3 steps
Build conditions in real-time
Drop-Off calculation
Limited to 1 Funnel per Account
FAST AND RELIABLE
BASED ON YOUR GOOGLE ANALYTICS DATA
Premium
Funnels with up to 10 steps
Premium visualizations
Customized support
Custom picked use cases
Unlimited funnels per Account
High amount of pre-build materials
We respect your privacy & information
How can FunnelGraph help you?
Solutions
Save time and budget on running endless analyses and allocate your resources instead to grow and expand the business!
For Marketers
MarTech experts and marketing consulting professionals are using FunnelGraph to achieve:
Better campaign performance
For Analysts
Business and Digital Analysts use FunnelGraph for web and mobile analysis and reports like:
Customer journey drop-off
UI/UX product performance
For Agencies
Digital analytics and marketing consulting agencies use FunnelGraph for clients to achieve:
Effective campaign results
Efficient budget allocation
For Product Owners
Product owners and managers make FunnelGraph as part of their optimization workflow to:
Find issues ahead of time
Solve weaknesses in the customer journey
For Startups
Especially founders and entrepreneurs rely on FunnelGraph templates and materials to:
Manage expansion of the business
Develop an airtight sales and marketing funnel
For Businesses
eCommerce businesses and travel agencies use FunnelGraph to secure their efforts and focus on:
WILL FUNNELGRAPH WORK FOR YOU?
Case studies
Visualizing your data in a Funnel can help you in identifying best and worst-performing areas. For example, visualizing a marketing funnel can reduce the time you need to properly understand users' behavior, identify opportunities and weaknesses, as well as create an optimization strategy that will lead to higher conversion rates.
9 out of 10 customers get the first results already within the first week
Data presented as Funnel reduces meeting time significantly
Streamline the workflow with pre-defined segments and reports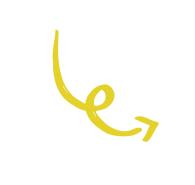 50+ templates
Get rapidly insights from pre-build layouts and copy-n-paste templates. Get instant access to all our materials with a premium subscription.
100% GDPR conform
No caching, no 3rd-party storage, all data is coming straight from the Google Analytics API.
Money-back guarantee
If you don't get the desired results within the first 14 days we wire your money back with no questions asked.
WHAT MAKES FUNNELGRAPH SO POWERFUL?
INTERACTIVE VISUALIZATIONS
The funnel view is one of the best ways to identify leaks in your customer journey. Ultimately, the goal is to increase conversions by using a funnel view, which helps you home in on the exact stage in the journey that's causing the most dropouts.
Funnel Graph connector uses a free Data Studio Visualization "d3-funnel Graph". The d3-funnel is an extensible, open-source JavaScript library for rendering funnel charts using the D3.js library and focused on providing practical and visually appealing funnels through a variety of customization options.
Follow the link to see more information about the available funnel charts.
RETROSPECTIVE CALCULATION
By using Google Analytics Segments, you can visualize the funnels for all historical data your Google Analytics property already have collected. FunnelGraph uses the segments to transform the results in a way Data Studio requires information to present. This allows to visualize the path your customers taking to achieve goals.
You don't need to learn anything new except how to build a segment in Google Analytics, in order to be able to build the funnel visualization with FunnelGraph. The process is simple: just create sequential segments and use them in the FunnelGraph connector in a flexible order. The functionality is not only limited to sequential segments, you can use any kind of segments to provide behavior visualization in relation to any flow.
100% GDPR CONFORM & DATA PROTECTION
No caching, no 3rd-party storage, all data is coming straight from the Google Analytics API. Your credentials will be securely stored and managed by Data Studio out-of-the-box, we never have the capability to access your or your client's data period.
ADD FUNNELGRAPH TO YOUR DASHBOARD
Add the FUNNELGRAPH to Data Studio by clicking on the following button. Once you authenticated successfully, you can use a free trial version for unlimited amount of time.
To start using the funnel visualizations, please follow the instructions by clicking on the linked image right to the text.
Even more features ...
Thanks to layout customization options Funnel Graph provide lots of features to make your analysis easier.
Your data can be reported with almost any standard Data Studio visualization, but to improve your insights you can take advantage of our custom-created funnel visualizations FunnelGraph and 3DFunnel.
Build-in percentage calculation for value and drop-off rate (no custom metric required)
Flexible label layout by using placeholder structure
Customizable Tooltip functionality for providing detailed information
Settings like dynamic color calculation, width, height, and many more options provide even higher layout flexibility
Stay tuned, we are working hard to provide you, even more, features soon …
New visualizations coming soon...
Or just submit us your question, we will get back to you soon!